GSSSB All Governmental And Non Governmental Examinations Official Notifcation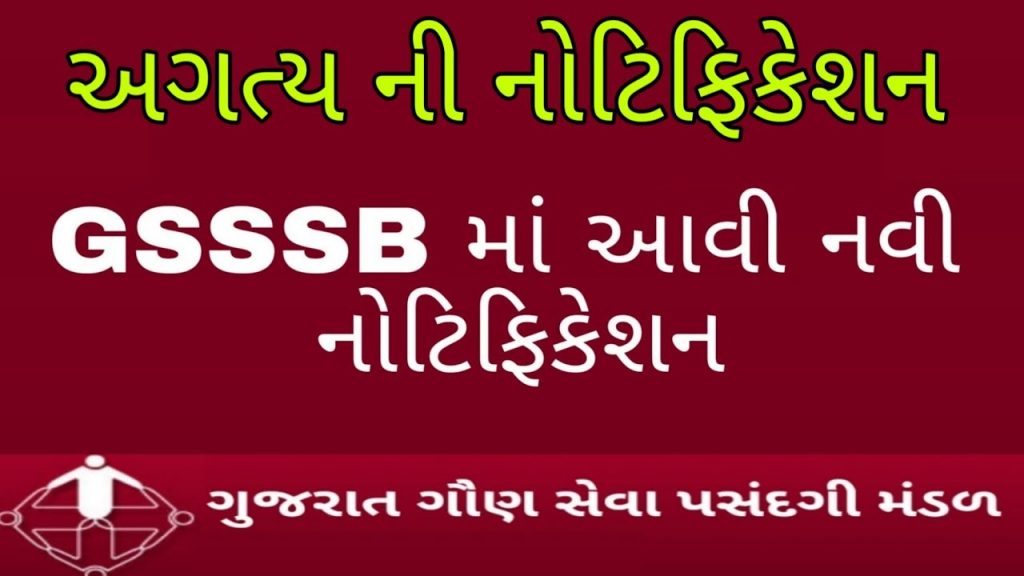 Gujarat Government Recruits several job vacancy every year and to meet this recruitment .Gujarat Government Has given power to may authority to recruit aspirants . like gsssb,police departmant . gujarat government has also started website to give various updates about job vacancy. but the fact is that they only cover major governemental job notifications not all the examinations updates. To overcome this situations we have created this website called www.marugujaratupdates.com . Here we are going to Updates all the governmental and non governmental And Most of all the examinations.
In This post we Are going to upload Various Official Notification
GSSSB, SSC, PI,PSI,GPSC,TALATI,SENIOR CLERK,JUNIOR CLERK,GRAM SEVAK, TEACHER POST, PGVCL,MGVCL,BANK,LAB ASSISTANT ,MPHW,STAFF NURSE,
And many more Examinations. Comes Evry year And All the examinations papers are good sources to read for upcoming examinstions. so the answer key is mendatory to views certain right or wrong answer. Through below link you can get ll the Answer Keys
How To Check all the governmental And Non Governmental Official Notification??
Just simple scroll down the page herer we have give various notifications. you can select the notifications which you want to see and click over their
GSSSB All Governmental And Non Governmental Examinations Official Notifcation